Skopelos Airfield is an airfield located in the Island Skopelos. This airport is an airfield, so it can only recieve helicopters, old military planes, and light aircraft. Be careful this airport it's located in a dangerous place!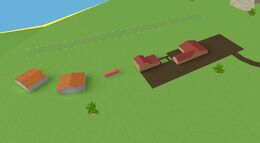 Runways:
There is no runway number (the runway is made of soil).
Note:
This "airport" is an airfield so it doesn't have an ATC Tower.